In the world of apple there are three things that will always be there crumbles, crisps and pies.  Honestly, I'm good with all three.  I will eat an apple pie just as quickly as I will eat an apple crumble or crisp.  But I do think all of them are best with some vanilla ice cream.
Since that first apple fell in the garden of Eden and Eve took a bite of that sweet fruit the world has never been the same.  Okay maybe not, but the first time someone came up with an apple pie it definitely changed the history of apples.
With recent dietary changes people are always looking to get rid of the original pastry crust that first gave apple pie and crumbles their start.  Along with the crust, many want to dispose of the sugar that's in these delectable dishes.
Do I make the best Apple Crumble out there?  I'd like to think so, but I've got some serious competition.  I figure as long as my husband is drooling over it, then I've got a home run!
So what does this awesome Apple Crumble have?  Why apples of course ( my apple of choice is macintosh), butter, maple syrup, cinnamon, nutmeg and almond flour.
Ingredients
Crumble filling
4-5 apples peeled and sliced
1-2 tbsp butter
3-4 tbsp maple syrup
1 tsp nutmeg
Crumble crust
1 cup almond flour
1 tsp cinnamon
1/4 cup maple syrup
Begin by sauteing apples in butter, nutmeg and maple syrup.  Saute until apples are soft, but still firm.  Syrup should thicken and glaze the apples.  Transfer to baking dish.
In a small bowl mix almond flour and cinnamon.  Add maple syrup and mix until crumbly.  Top apples with crumble mixture.  Bake in oven at 350F until crust begins to brown (about 15 minutes)
Serve warm with vanilla ice cream or whipped cream.
Want more apple recipes?  Check out my Apple Almond twists and my Sugar-Free CrabApple Mini Tarts
This post has been shared on
Girl Meets Nourishment: Unprocessed Friday's
Real Food Wednesday's on Kelly the Kitchen Kop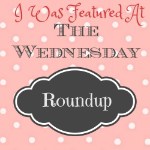 Enjoy
I'm out,
J
To support my blog, please use this link when you shop for coconut flour or other raw products: Truly Organics  It is simply a way to reference my blog for your purchase. When you purchase products through this link it helps to support my blog through an affiliate program.  This helps me to continue creating kick ass recipes for you to enjoy!  Plus this company rocks!  I buy all my coconut flour through them!

PAID ENDORSEMENT DISCLOSURE: In order for me to support my blogging activities, I may receive monetary compensation or other types of remuneration for my endorsement, recommendation, testimonial and/or link to any products or services from this blog.